BIG ACTION ON THE SMALL SCREEN!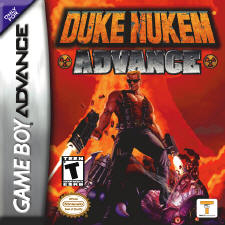 "...we had no idea that Duke Nukem Advance would turn out this good. It's everything the PC Duke Nukem 3D was back in the day, but in handheld form...and that, folks, is a very good thing." (IGN Online)
Alien scientists have taken control of the top secret Area 51 military base, and are plotting to overthrow Earth! But not if Duke can stop them. Armed with alien-busting weapons, his kick-butt attitude, and using the aliens' own transporters, Duke takes the battle to four unique locations around the world. Oh, and rescues a few babes along the way. Hail to the King, Baby!
Winner of IGN Best of E3 Award for "Best GBA First-Person Shooter Game"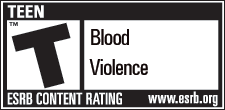 This high action game is an original Duke Nukem game for the Gameboy Advance only! Some of the features include:
Features 9 unique weapons from Duke's extensive alien busting arsenal
Blast through 19 levels over exotic locations ranging from Australia to Egypt
All new Duke story created exclusively for the Game Boy Advance
Link up to 4 players to play at once!*
No Gameboy advance? No problem, you can purchase a Gameboy Advance (from Amazon.com). Click on the "Buy It" button at the top of the page to order your own copy of Duke Nukem Advance.
* - requires additional Duke Nukem Advance game packs (one per player), and Game Boy Advance Link Cable (sold separately).

See what others are saying: