Where to buy online
(please note that 3D Realms does not sell this game directly)
Digital Distribution: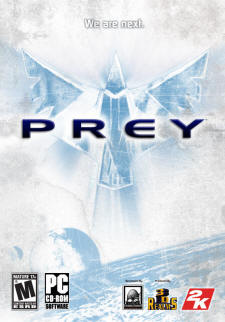 Standard PC Edition:
NOTE: The PC Standard edition comes on 3 CD-ROMs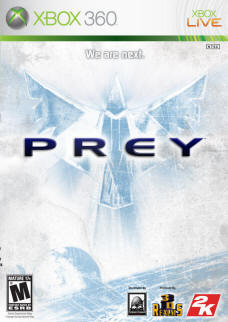 Standard Xbox 360 Edition: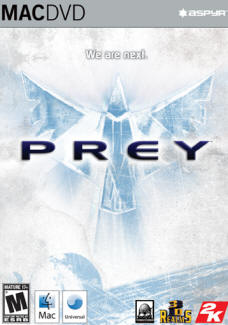 Macintosh Edition: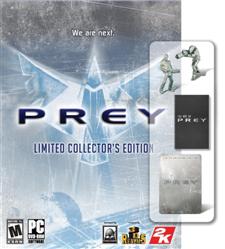 PC Limited Collector's Edition:
NOTE: The PC LCE edition comes on 1 DVD.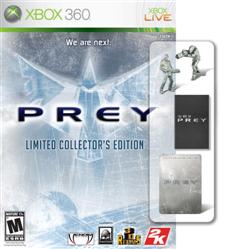 Xbox 360 Limited Collector's Edition:


The Prey Limited Collector's Editions are a single production run available on a first-come, first-served basis. The Limited Collector's Edition are available while supplies last. In other words, when supplies are gone, that's it - no mas! Additionally, the Collector's Edition is only released in North America (Canada & US).
Here is a closer look at the figurines and the art book that come with the Limited Collector's Edition:
These images were taken at 3DR HQ using the actual figures you would receive when you order the game. Click on any of them to see a larger version.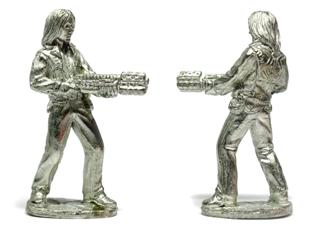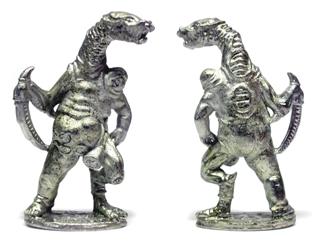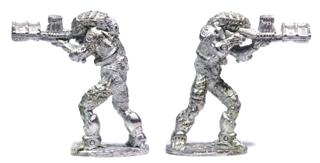 Collector's Edition Images:
| | |
| --- | --- |
| LCE "Art of Prey" Book | LCE Metal Box |
| | |
[ View Weekly Prey Updates ]
[ Check out the latest Prey news! ]